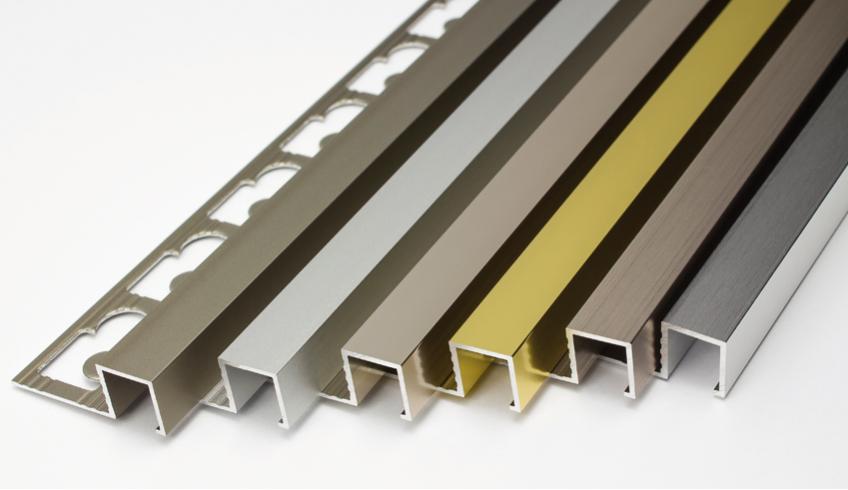 Wall and floor sealing Angular profiles

Besides the practicality of their classical angular form they can be highly effective as design elements and as ornamental edging with a decorative purpose. The broad range of sizes makes it possible to select exactly the right size of profile for the given wall or floor material. Aluminium, copper, stainless steel and plastic profiles are available in numerous colours and finishes in order to ensure the creation of a stylish environment fitting the furnishings. 
L and Q shaped, as well as decorative angular profiles can be perfectly applied for vertical and for horizontal surfaces. The VI-angulus profile line, that is, the L angular profile, makes it possible to form clean, straight corners. Due to the symmetrical form of the VI-quadratus line, that is, the Q angular profile, even the most critical tiling and carpeting situations can be professionally resolved. VI-corativ, otherwise known as decorative profile, can stand its ground as a grouting profile, while the principle function of VI-arcis is safety.