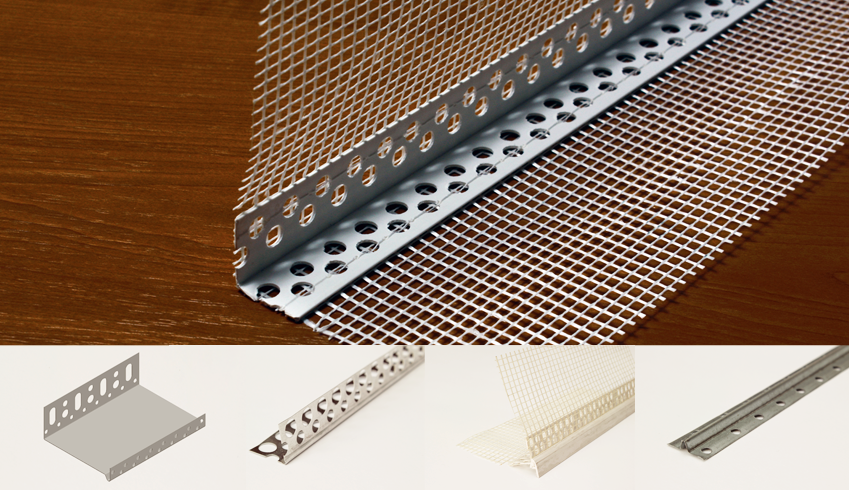 Plaster and paint edge guard strips
Choose type:
By installing plaster and paint edge guards it is possible to reinforce and protect cement- and lime plaster corners and edges. Use of the plaster profile makes it easy to get a precise, straight finish to corners and an edge made this way is better able to withstand damage.


Footing closing profile for insulation

The fixed footing closing profile provides the start level and surface horizontal level of the surface that is required to be insulated, furthermore it separates the facade and footing sections from each other. The size of the profile must be selected to accord with the thickness of the polystyrene insulation material, since this is used to fix the insulation panels from underneath. Due to its drip edge construction it channels away water running down the wall of the building.