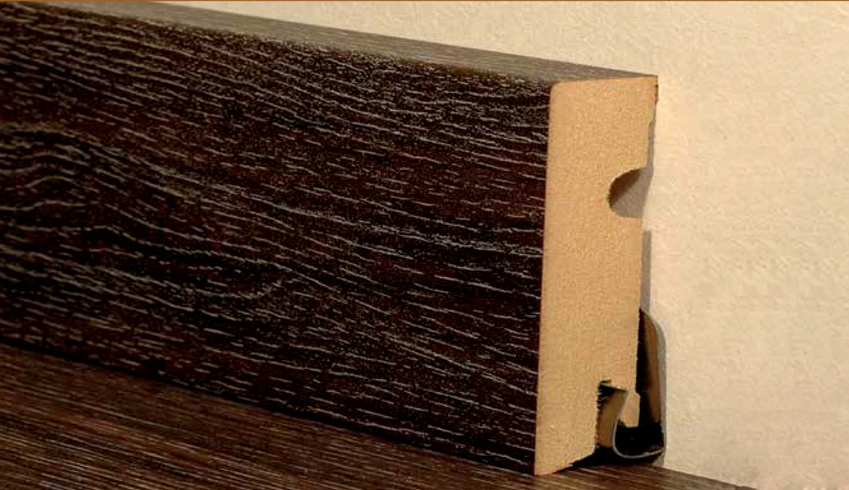 MDF skirting board with fixing clip
Choose type:
The skirting board is a cover strip at the junction of parquet, laminated flooring, PVC flooring or floor carpet and the wall, providing a tidy finish for the none too aesthetic dilatation gap necessary when laying flooring. Thanks to their wide range of colours and forms, they fit all floor covering types very effectively, providing a quality closure to interiors. They are easy and quick to fit, and by using internal-external corners, connector elements, closure capsules that are identical in colour to the strips the skirting boards provide a smooth, accurate fit, thus precisely following the curve and angles of the wall.
The skirting board is fixed to the wall with plastic clips. The clips have to be fixed – drilled, glued – to the wall at given intervals, and then the skirting board is fixed to these.