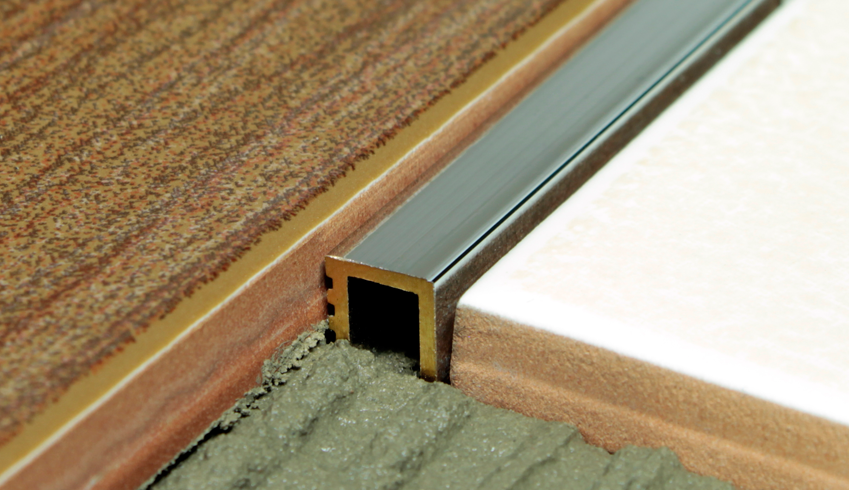 Choose type:
The appearance of the profile suits the flat, angular style. It is symmetric, that is, when installed the same surface can be seen from both sides of the profile. It can be used as a decorative strip or skirting edging, which is how we come to call it the universal angular profile.
The colour of brass harmonizes extremely well with bathroom accessories, locks, door and window handles. It can oxidize as a result of precipitation or moisture, although this oxidized layer can be removed using polish available in stores.
The BQ profile assists in the creation of concepts with a unique style that differ from the traditional.