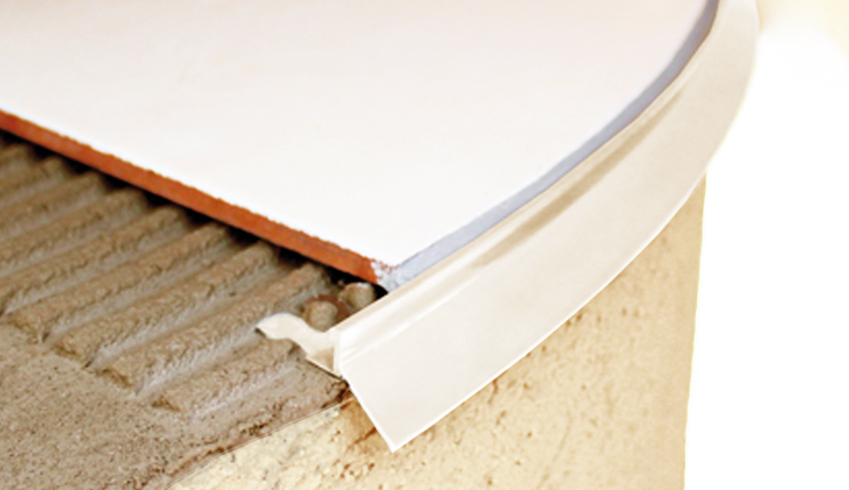 VI-pulpitum
/ Terrace curvable aluminium profile
Choose type:
The VI-pulpitum profile is suitable for the drip edge sealing of balconies and terraces. Thanks to its formation it channels away – via the drip moulding – 100% of the water flowing from the covering, thereby stopping precipitation from getting underneath the tiling. The profile provides a clean, simple and elegant solution to sealing the edge of floor coverings and protection against the influences of weather.
Installation of the curvable VI-pulpitum profile allows the creation of outside terraces with a unique design and exciting, decorative surfaces. Thanks to their special design and punched holes they can be easily bent with a special shaping machine if required. The item number of our products that can be ordered in curvable configuration have the letter 'C' appended.
For example, ATE08 »» ATEC08
The VI-pulpitum terrace profile is available in pro and eco versions. The difference between the two types is basically in the length of the given profile and the quantity of material used in the course of manufacturing.