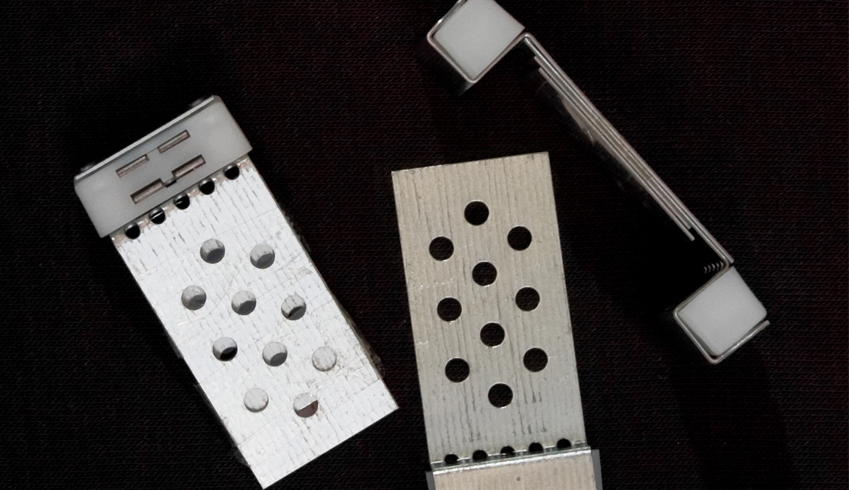 Choose type:
The tile magnet system is a magnetic system that can be used for any size and thickness of covering, to cover hidden access points. It can be used for concealment of cabling, taps, fittings, bath and basin plumbing, chimney access, water meters, heating fittings.
The metal fixing plates are glued under the tiling where the access point is. A tile is then chosen as the cover and four magnets – positioned to fit the metal plates – are glued to the tile.
It is important to position the magnets precisely so that the tile does not rock and it lies in the same plane as the rest of the covering. The space around this tile should be left ungrouted; to maintain an aesthetic appearance grouting should be achieved with silicon grout. This is easy to remove in the event of repairs at a later date.